A few weeks ago, one of our Texas America Safety Company customers ordered several dozen pink hardhats and specified that they were for Marist Women Build committee, which partners with Atlanta Habitat for Humanity.  Because our company supports Habitat for Humanity, I asked if she might send information about their group for our Blog, in order to tell you about the great work that they do.  Along with a picture of the gals with their pink hardhats, they also sent the following article:
THE WOMEN OF MARIST SCHOOL WILL BUILD A TENTH HOUSE THIS SPRING, 2011, IN PARTNERSHIP WITH ATLANTA HABITAT FOR HUMANITY
"Over 400 women will pick up hammers, strap on a tool belt and wear a pink hard hat to build a home for a single mom and her family.   The future homeowner will work alongside Students, Mothers, Grandmothers and Faculty of the Marist School.  Over the course of seven weekends, this enthusiastic group will complete the home.  On Mother's Day weekend, May 7th, the keys to the home will be given to the new homeowner as many of the volunteers come back to celebrate with the homeowner.
Marist has a strong legacy with Atlanta Habitat for Humanity. Eight years ago a small group of women at Marist School, a private Atlanta Catholic school, formed the Marist Women Build committee to partner with Atlanta Habitat for Humanity to build affordable housing for women built by women.   The women work alongside the female homeowner to pour concrete, build/install walls, erect roof trusses, install roof shingles, hang siding, paint, landscape, and much more – all the essentials required to complete a home and lovingly demonstrate their spirit and commitment to their community.
Habitat for Humanity International established the Women Build program to encourage the involvement of women in the construction of Habitat homes. Women Build projects provide an environment in which women can feel comfortable learning new skills while making home ownership a reality for hardworking women. Empowering women homeowners also leads to a positive impact on the future of their children."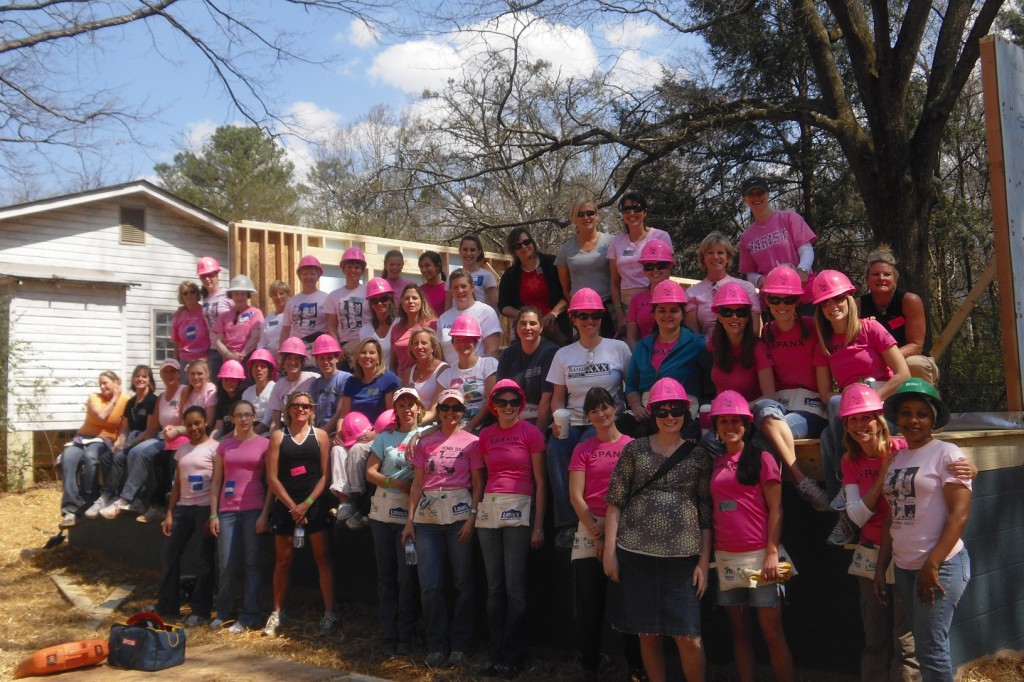 Wouldn't it be great if there were more women who gave their time and energy to help someone build a home for their children?  Our hats are off to Marist Women Build, and we thank them sharing their wonderful story.  Best wishes to all of you on Mother's Day when you hand that key to the new homeowner!