Today, we are featuring a guest blog written by Daphne Dunphy, a safety copywriter at Moneysupermarket.com, who majored in English. Daphne loves  to combine her creative streak and passion for the English language with her love of all things travel.  The following information was sent to share with our readers:
OSHA Publishes New Information on Worker Safety
The last month has brought with it new information on the rights of workers and employers, after documents were published in Washington that shed light on the protection offered to people who work outdoors.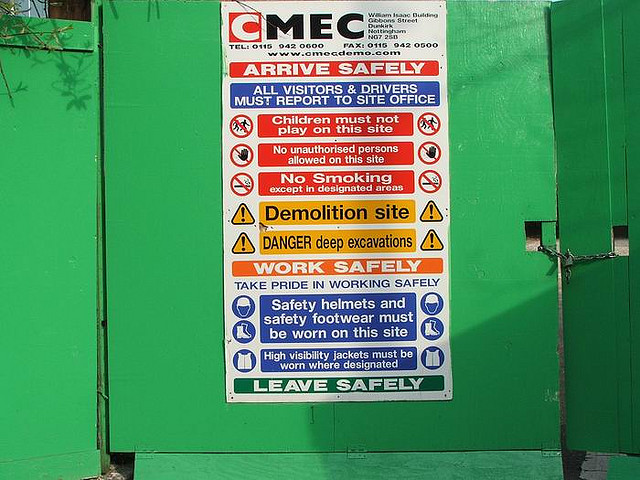 Two booklets have been produced, one called Workers' Rights and another entitled Employer Rights and Responsibilities.  Workers' Rights goes into detail on the issues of workers' conditions and making sure that environments comply with the Occupational Safety and Health Act. The OSHA standards on workers' rights also come under the spotlight, along with information on how to file a complaint with OSHA, and the protections offered to whistleblowers under the law.
The other booklet, Employer Rights and Responsibilities, takes employers through federal OSHA inspections, covering violations that can occur, and the situations in which they may be cited.
Other documents have been published to give people who work outdoors a more detailed guide to the protections they stand to receive.
Managers of laboratories can consult the newly-published Laboratory Safety Document  and fact sheets for advice on how to protect workers from exposure to chemical, biological and physical hazards.
A new guide to what workers should do before entering a confined space, such as an underground vaults, tanks, storage bins, silos or manholes has been published in the form of a 'QuickCard', entitled Permit-Required Confined Spaces in General Industry.  Other guidance has been made available on how to protect workers when using
aerial lifts
, focusing on the potential injuries and death that can occur when aerial lifts fail, fall over or eject people.
The topics that Daphne mentioned are very important requirements of being trained and prepared for outdoor work responsibilities, such as entering confined spaces, using aerial lifts, and other occupations that present special hazards.  Thanks, Daphne.  We look forward to hearing from you again.