Thomas Fairclough, with Asons Solicitors, sent this information regarding agricultural accidents.  Farming can be a hazardous job; no matter what part of the world we live in. pb 
According to Agriland, statistics from the Health and Safety Authority (HSA) indicate that 18 Irish farmers lost their lives working on their farms in 2013. The HAS also estimates that approximately 2,500 serious farm accidents took place last year. (1)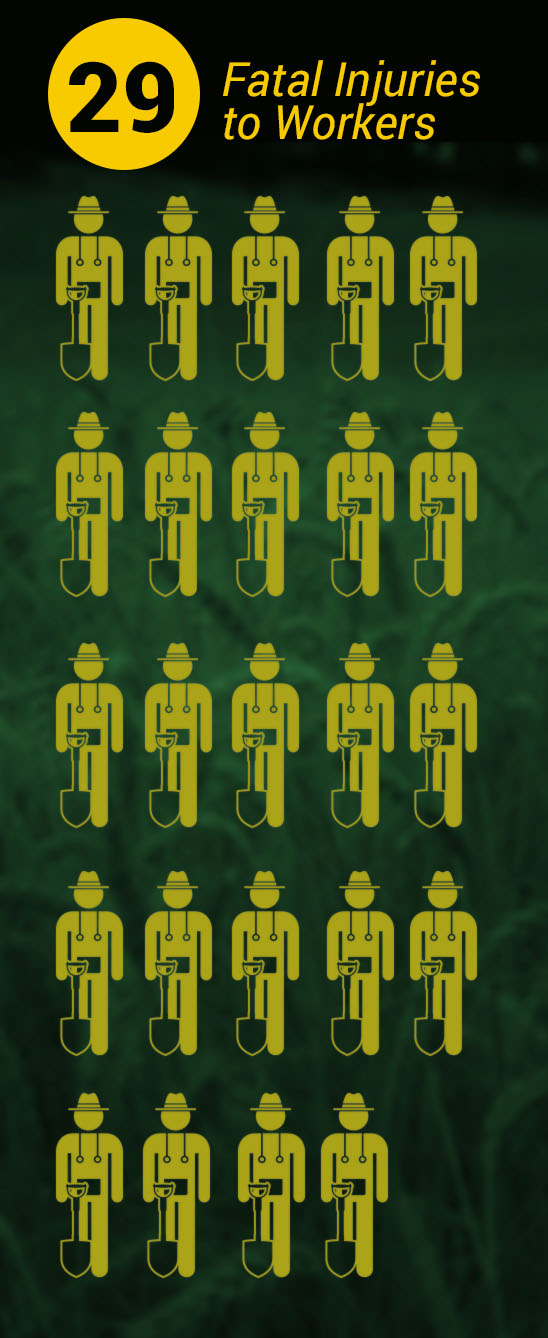 The HSA highlighted that a recent study, indicates that farmer's health is poorer than any other occupational group. (1)
With these statistics in mind, a new Memorandum of Understanding has been signed between Teagasc (The Irish Agriculture and Food Development Authority) and the HSA. The document outlines that the organisations will cooperate, in an attempt to promote improved health and safety standards, in Irish Farms. (1)
Martin O'Halloran, Chief Executive Officer, of the Health and Safety Authority said:
"Research carried out by the organisation provides us with a better understanding of what influences people's behaviour leading to an accident occurring. (1)
"There is a constant need for vigilance on farms in relation to safety and we urge all farmers to take time to assess the risks on their farms and take corrective action. The work of other organisations through the Farm Safety Partnership in promoting health and safety on farms is also acknowledged." (1)
However, the issues that those employed in Agriculture face, in reference to health and safety is not isolated to Ireland. Fatalities in the farming industry plague most of the United Kingdom and Europe.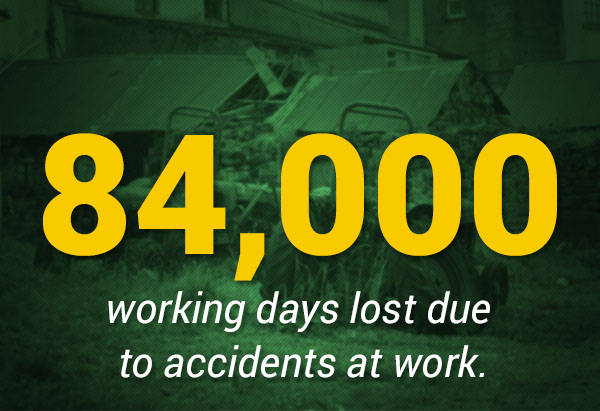 Agriculture has one of the worst fatal accident, and occupation ill health records, of any major employment sector. Only construction has a comparable incidence rate of fatal accidents at work. However, there has been a steady decline in fatal accidents in construction, but this is less so for agriculture.
Less than 1.5% of the working population is employed in agriculture, yet the sector is responsible for between 15% and 20% of fatalities to workers each year.
The industry also has a rate of self-reported illness, which is typically higher than the average for all industries.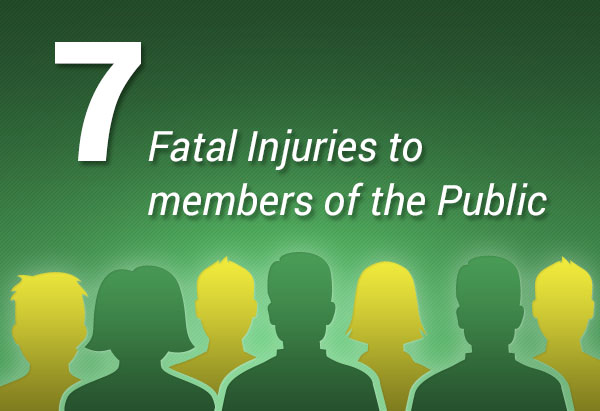 According to the HSE, in the decade between 1999/2000 and 2008/09, a total of 436 people were killed as a result of agricultural work, and many more have been injured or are suffering from poor health due to their employment. (2)
The fatal injury rate in agriculture for 2010/11, was 8.0 deaths per 100,000 workers. This compares to an average for 9.6 per 100,000 workers from the previous 5 years; the highest of any industrial sector. In agriculture, the area for particular concern is the self-employed workers. (2)
Of the 436 people killed over the past ten years in the UK 56% (245) were self-employed. (3)
1.2% of workers in agriculture and fishing also suffer from long standing health problems, or a disability, caused by an accident at work. 3.2% of workers have been diagnosed with industrial
(1)   18 lives lost on Irish farms so far this year – http://www.agriland.ie/news/18-lives-lost-on-irish-farms-so-far-this-year/ – Agriland December 2013
(2)   About health and safety in agriculture – http://www.hse.gov.uk/agriculture/hsagriculture.htm – HSE December 2013
(3)   Agriculture – http://www.hse.gov.uk/statistics/industry/agriculture/ – HSE December 2013
(4)   Agriculture in the EU: Statistical Information –  https://osha.europa.eu/en/sector/agriculture/eu_stats – European Agency for Safety and Health at Work December 2013
Thanks, Thomas, for bringing safety needs of farmers and ranchers to our attention.   We will follow up soon with some statistics from the United States. pb