When talking about hard hats, using your head takes on a whole new meaning. Wearing a hard hat is first and foremost a wise safety decision; in many cases they are part of the required attire designed to help protect and save lives on construction sites. The hats protect against falling debris as well as accidental bumps and blows. Secondly, hard hats can be invaluable on a site to differentiate who is who in line of command and to identify co-workers.
Hard hats should be worn anytime there is a risk of injury. While site rules will determine who is required to wear them, anyone entering onto a construction site, from the mailman to a visiting architect, should follow suit.
While the brain is a pretty vital organ to protect, it is commonplace amongst workers to loathe the out-dated design and heavier build of typical hard hats. Unfortunately, a better and cheaper alternative has yet to hit the market so workers must make do. This doesn't mean that there still aren't choices out there. Forget the boring yellows and check out these fun and unique hardhat options.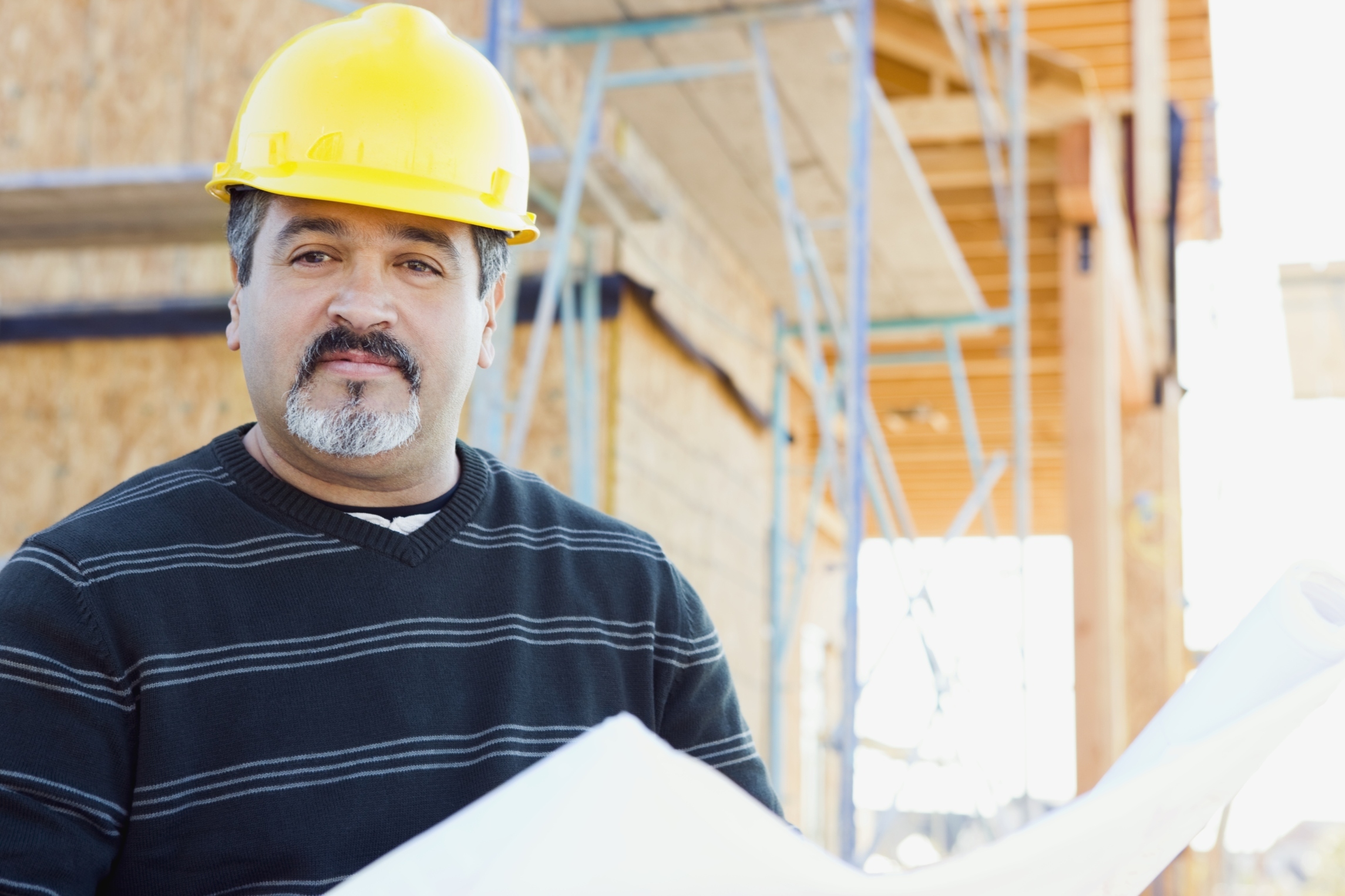 This man wishes he had some more options. Yellow was so last year.
Howdy, ya'll!
For the man or lady who doesn't go anywhere without their Stetson, the cowboy hard hat will surely make them smile. In typical Western style, the cowboy hard hat is OSHA certified and provides extra sun protection for those sweltering Texas style summers.
Cowboy style hard hats are available in all the classic colors, from black or white to tan or grey. This hardhat option has even proven popular with tv stars in the hugely successful Extreme Home Makeover. If you want to inject a little John Wayne into the daily grind, the cowboy hard hat will fit the bill.
Oh, say! Can You See?
Love of country is a respectable quality in any man (or woman). While carrying a flag to work may cause a safety issue, you can wear your pride proud with a patriotic hard hat. There are a wide variety of patriotic designs out there, but the American Flag, Camo, and American Pride are all winners.
An American themed hard hat turns your boring old safety equipment into a cool accessory your coworkers will love. Switch out the plain colors for a patriotic hard hat, a very cool alternative.
Support the troops at the day job.
Touchdown!
Are you a football fanatic who spends their work week counting down until Sunday? Did you know you could get a hard hat with your favorite team's logo on the side? Show your support for the NFL with a licensed hard hat.
Team hard hats are a great way to show team allegiance, and can be especially fun when you are rooting for a team different than most of the people you work with. There are also NCAA, MLB, NASCAR, and NHL helmets, something for all the sports fans out there.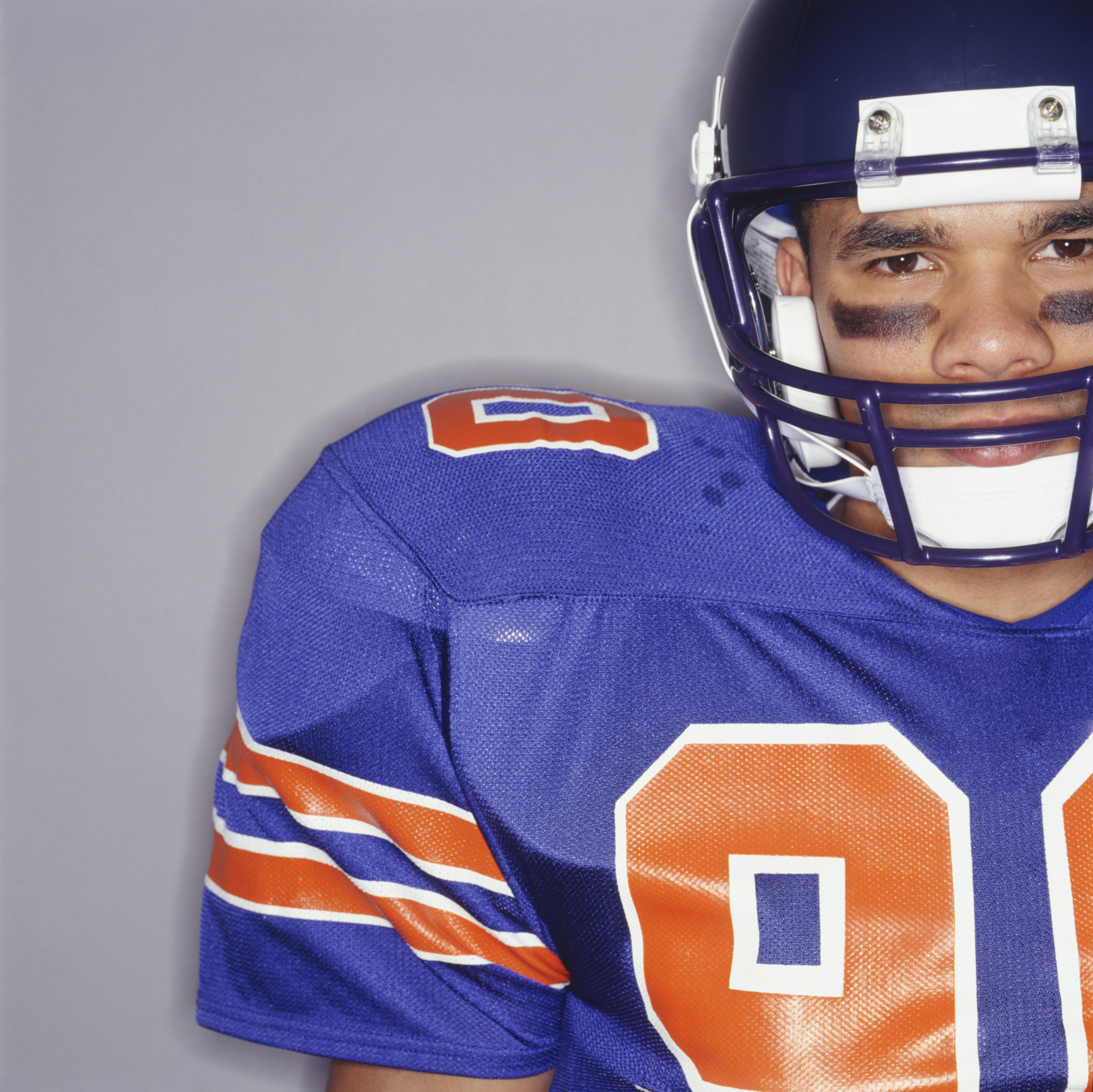 Channel your favorite player on the site. He never plays without a helmet, why would you?
While these hard hat options may be slightly more expensive than their boring, plain counterparts, don't forget that you can claim business safety equipment on your tax return. Don't let any tax deductions slip by, save money and go to work in style all at the same time. At the end of the day, it doesn't matter what is on your head, as long as it is protected. Still, injecting a little personality into a long work day can make all the difference.
Jessica Galbraith is a full-time writer and author of the travel blog The Fly Away American.