The safety of workers should be a top priority for any employer and his workers. Productivity and safety regulations are often times interconnected. One follows the other. The well-being of workers is perhaps the most checked and regulated area in workplaces. And it should come as no surprise either. In case of injury and threat to a person's life, it is the rules and hazards of the workplace that are thoroughly reviewed and any flaws in them will mean that someone overlooked an issue and should be held responsible.
So what should be considered when it comes to work safety?
• Clean environment – regardless of the type of work that is done in a certain place, maintaining a clean and fresh environment ensures that the people who work there will be healthy. Regular cleaning of the floor, dusting and rubbish removal are all things that need to be done on a regular basis. A common option is to hire a professional cleaning company to take care of this task. It should be a well-known name that can take care of the hygiene and sanitation of an industrial area or office space.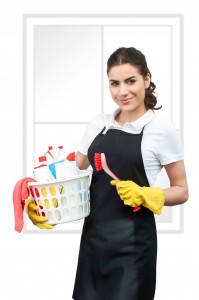 • Safety first – when it comes to operating equipment and machines, safety should be number one priority for workers. Any of the aforementioned should be operated by a trained professional only, and should be properly maintained and looked after to ensure smooth and problem-free operation. Sophisticated machinery and vehicles may be an essential part of your work, in which case each and every point of the manufacturer's manual should be noted and applied in the work process.
• Protective equipment – there is a wide range of equipment and items that can aid the work process, and are in fact a necessity in some cases. Things like safety goggles, hats, gloves and boots to protect one's body from injury can all be part of the outfit that one must wear at work. If the job is more of a white collar type, then perhaps considering computer glasses can protect one's eyes from continuous staring at a computer screen. If there is noise involved in the work, earplugs and earmuffs are things to look for.
• Regular breaks – breaks are essential part of any work process. They ensure that one's mind can stay focused on the job and not tire eventually. Breaks take care of an employee's both physical and mental health. 10-15 minutes every 2-3 hours is the ideal option for ensuring healthy working process. Of course the need for break can vary from person to person, but long periods of working can in time lead to undesired side effects, such as irritability , distraction, confusion and many others.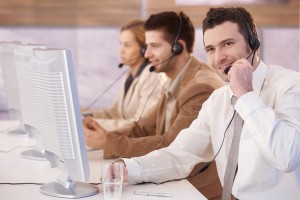 • Know your rights – organizations and unions can often offer advice and help on workplace safety requirements and regulations. It is wise to seek it out whenever you have an issue.
Work safety is just as important as the business a company is involved in. What you should do and how you do it should be with regards to your well-being at work and should not be compromised.