Were you aware that each day the US there are more than 2000 eye injuries happening across the country? A lot of these accidents happen because of falling or flying objects, most of which are even smaller than a pin. You need to make sure you keep yourself safe whenever you work, so you would do well to keep a few things in mind as you go about your day. Most workplace injuries of this kind will happen whenever there is no need for safety eyewear or when its left to the individual workers to decide whether they need it or not. A lot of these injuries also happen due to poor cleaning practices in the workplace, especially when you're handling dangerous chemicals. Cleaning services and professional cleaners in general will alleviate this type of issue up to a point, but vigilance is necessary in all situations regardless of that. The following checklist of tips will give you more information on what you can do to make accidents like that something easily avoided: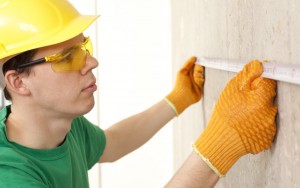 • Creating a safe environment
You will need to focus on minimizing hazards from falling or unstable objects by securing all areas against such possibilities. Make sure you have your tools and safety features in place and secure at all times. You should also always ensure people know how to use their tools safely and properly to avoid accidents, as well as never allowing bystanders inside hazardous areas at all times.
• Using workplace safety practices
You should always remember to shake, brush and vacuum all dust from hardhats, your forehead or your hair before you remove your protective eyewear. This will help protect your eyes from dust when you remove them. You should also work on cleaning your eyewear on a regular basis as well as never rubbing your eyes with dirty hands.
No matter how much you fight against such issues, sometimes accidents do happen and you need to focus on dealing with the accidents as they happen:
• Specks on the retina
You should never rub the eye that was affected, as this would only make the problem worse. Flush it with lots of clean water instead and see a doctor if your problems persist and the speck doesn't wash out.
• Dealing with foreign objects, punctures and cuts
Unlike the previous example, you should avoid washing the affected eye as you may worsen the situation. Avoid trying to remove the object and look for medical attention as soon as possible, since you will be in need of delicate medical help.
• Dealing with chemical burns
Flush the eye with water or some other drinkable liquid as soon as possible and open the eye as widely as you can. Keep flushing for the next 15 minutes even as you look for medical help. If you work in a location that handles dangerous chemicals, chances are there will be an eyewash station you can use to do this.
Visit this website for more helpful info