Every building with people working inside requires fire protection, which takes many forms. It features a mixture of educational, preventive, mitigating and investigation aspects that are all aimed at alerting for potential risks and spotting a eliminating a threat before it becomes a problem. Different jobs present different risks, and it is important to know the dangers and risks in order to prevent fire threat. This is vital, as the damage that a destructive fire can cause is great. It can grow in a matter of seconds and cover large area. Modern day jobs need to be entirely safe when it comes to accidents such as this and for this reason measures against the threat are very important.
There are few elements of any fire protection system. All of them are aimed at preventing a fire from growing and eliminate threats that are potentially dangerous and may cause a fire to occur.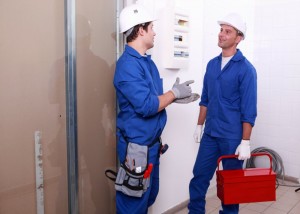 – Instructions and education – this is the most basic element of a fire protection system. Basically this includes making all of the employees that work within a building aware of the risk of fire and any threats that can potentially cause one. They should be instructed on how to perform their work in ways that are safe. Educating all personnel on what to do in case of a fire alarm and an emergency situation is key in preventing any accidents. Facilities that work with dangerous chemicals, gas or other flammable materials must develop strict codes as they are exposed to more risks. It is often times the case when professional cleaning services and special handling of these materials is required.
– Passive fire protection – this element of fire protection is represented in the form of building materials that are resistant to fire. These include floors, walls, doors and pretty much any part of the building. For the most part, these materials are used because of established strict standards. The nature of the materials used requires special knowledge on how to maintain them. Any cleaning company should be aware of the specifics and provide sufficient service.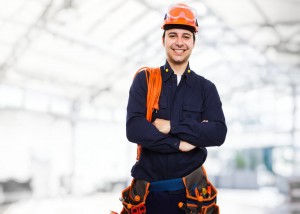 – Active fire protection – this important element of fire protection includes a number of suppression and detection systems be they automatic or manual. Manual systems mostly include fire extinguishers or standpipe systems located in key points of the building. They can be used by people to directly fight a fire. Automatic systems most often feature sprinklers at ceiling level that use a reliable source of water in case a fire and smoke is detected. Certain models include different forms of fire suppression that use a different extinguisher than water. Active fire protection relies heavily on detection components, such as heat and smoke detectors that can locate and alert in case of a fire threat. In order for these systems to work and function properly they must be regularly checked by professionals who will provide maintenance and cleaning service to them if needed.
Fire protection is a very important aspect of all work safety codes. Strict regulations must be followed in order to ensure that no threat occurs and that any danger is handled in time.
More helpful tips find at this site