There are many electrical appliances that are often used in everyday life or during construction efforts, so you will need to ensure you're treating such electrical works with the respect and care they deserve so you can be safe from harm. Take your time to check the principles of safe operation of electrical devices ahead and make sure everyone both around your home and at your workplace or construction site is fully aware of them at all costs, as electricity is one force that should never be underestimated due to its lethal hazard and long-lasting effects on the human body after an accident. The following tips will give you more information you can use to deal with it: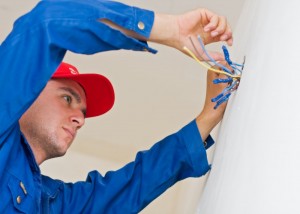 • If you want to be safe when using electrical appliances, light bulbs and other types of equipment, then you will need to be vigilant at all times to avoid burns, shocks and the threat of electrocution. Once again: keep your eyes open and be careful.
• You would do well to assume that all overhead wires are charged with lethal voltage, as well as any exposed wiring you see either around your home, office or other location such as a construction site. Avoid touching exposed wiring at all costs and use proper protection to stay safe, such as insulated gloves at the least with lower voltage wiring. Leave power lines to professional electricians and the company that employs them and stay away from them – a simple, common sense solution.
• You would do well to stay at least 10 feet away from any possible overhead wires during cleanup activities. If you're working at certain heights or you need to handle longer objects, you would still do well to survey the place before you move on to working with overhead wires.
• If any overhead wires happen to fall on a vehicle, you should stay inside and drive away if possible. If your engine stalls you should stay inside and call the local electric company for assistance with this issue, as well as emergency services instead of trying to solve the problem yourself.
• You should never try to do any operations with electrical equipment while still standing in water. You should also do your best to avoid repairing any electrical cords or any equipment unless you happen to be authorized and qualified to do so. If you do need to do any repairs, you would do well to have a qualified electrician doing them instead of you, as they will have the necessary experience to do so.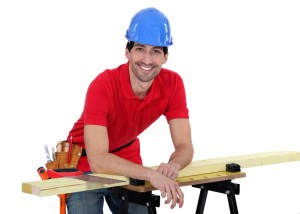 • When you're working in damp or wet locations, you need to ensure you have all electric cords and equipment fixed and in good condition, as well as using a ground fault circuit interrupter to keep them safe. Keep your eyes open when you're doing any cleaning, especially during floor cleaning, carpet cleaning, upholstery cleaning and so forth. A short circuit can become a fire hazard quickly if left alone, so if you smell the acrid smell of burning insulation, shut the power off and locate the issue before moving forward.
• Last, but not least: always be cautious when you work with electricity, no matter where you are and what you're doing. It may seem like a simple thing to keep in mind but you should never feel safe just because you think you have things covered. Be vigilant, be safe.
Read more helpful tips at this site