Security On A Construction Site
 According to the U.S National Insurance Crime Bureau, there is over $1 billion of construction equipment stolen every year. Thieves tend to view a construction site as an 'easy mark' due to lack of natural security measures like closed doors and enclosing walls available. This is why physical construction security can be very important.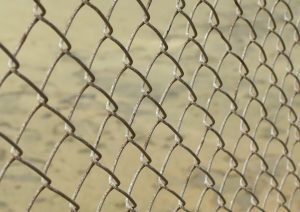 By investing in the right security measures, you can drastically decrease the likelihood of any potential theft or vandalism occurring on site.
There are several construction site security systems which you could consider to maximise the security of your work possessions. One in particular is electric fencing and locks. Electric fences are fairly inexpensive and can keep outsiders off limits. Electric locking can also help to prevent thieves from accessing construction tools and equipment.
CCTV video surveillance can also help to increase your overall security significantly. Keeping constant eyes on your construction site can steer criminals away because they know they are being watched at all times.
Further security measures for a construction site include posted notices, and proper identification and record keeping. Whilst posted notices may not keep criminals out, they warn intruders of what the consequences would be for them if they were to break in and steal equipment. As well as this, marking all equipment with the use of identifiable tags can be a great way of keeping track of your construction equipment. This way you can easily identify which equipment is yours, and if anything is missing.
This article was written by Simon Parker. Simon Parker has over 70 years of shared experience with Minerva Security, dealing with commercial business security and fire alarm systems.