4 Most Innovative Security Inventions That Have Changed The Face Of Home Security 
Safety will always be at the top of your priority list! Period.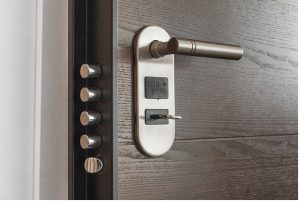 The world of home security is evolving at an expected rate because of the high levels of crime. Everyone is looking for a better mousetrap to ensure the safety of their loved ones. It is difficult to feel completely secure even when you are at your home because of the many criminals cases that you read about every day. If you are not able to focus on your work or rest your mind due to such concerns, then your productivity and happiness are both altered.
It's better to invest in top-notch security solutions than to stay worried all day long.
Don't focus on the price, look at the benefits!
Safety Solutions
The following are some top-notch security inventions that can help you breathe in peace and serenity:
Video Surveillance In A Lightbulb
A light bulb connected to the Wifi with an inbuilt camera in itself sounds fascinating. All thieves know the importance of disabling the security cameras before entering the house, but what if they don't know about the hidden cameras? Sounds like the perfect trap, right?
Many features can be added to this concept like an alarm system or a mobile app for live tracking to make it more exciting and secure.
Facial Recognition Bot
A facial recognition bot that recognizes a friendly face and alerts you when they scan a stranger has changed the level of home security solutions. It can be integrated with a mobile app, and every time it recognizes a stranger, it notifies you on the app, allowing you to not only track its feed live, but also to alarm the authorities when needed.
One major feature that can be added to the bot is a fire alarm system, to make your home safer.
Smart Bike Pedal
Tired of hearing about bike thefts? What if your bike can notify you its location and also the fitness information that you so crave to know? Smart bike pedal is an invention which takes an aluminum pedal integrated with GPS technology and Wifi, feeding the information to a mobile app installed on your phone. The bike thieves will regret their decision if they look your way. Stay safe, stay notified!
Another feature that can be added is a safety lock on the app which can lock the tires for as long as you desire, to prevent the thieves from enjoying their win.
Hi-tech Home Security System
Automated home security is nothing new, but have you heard about the hi-tech home security system which covers it all; from voice commands and facial recognition to infrared systems, motion sensors and security cameras, all integrated with a Wifi and operated from a mobile app. A little too much to handle, but what if the interface is straightforward and fun to use? You can turn off the lights, raise the alarms or shut down your whole house with such a security system.
Secure Your Home! Secure Your Life
The security sphere will keep on revolving and evolving because as the security solutions are enhancing, the criminals are improving too. A perfect mouse trap is still a dream, but it has been achieved to some extent with inventions like these.
Even though, these inventions are revolutionizing the world of security, but it has still not completely replaced the need for security guards because there are many venues or settings where a security guard can prove to be a better help than these security solutions.
Security will always remain a concern because everyone fears for their safety, and a calm mind is a luxury that can only be experienced with a perfect security solution.