Here Is What It Takes for You to Become A Demolition Expert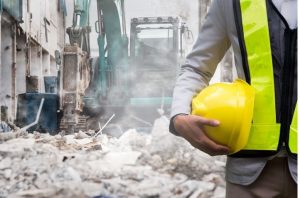 Did you ever wonder what does a demolition expert do?
Are you interested in pursuing this career, but have no idea what are the formalities involved with this job?
Firstly, you need to know who a demolition expert is, and only then can you know what they do.
Demolition experts or explosive workers are managers of any construction work and are experts in every sort of demolition work.
Now, what do they specialize in?                                            
They just don't break things, if that is what you are thinking, a lot is involved here. Some of the important activities, an explosive worker undertakes are:
Decision Making and Problem Solving
They analyze and assess a problem and evaluates the results, based on which the most suitable solution is chosen to solve the problem.
They are required to make observations about their project and organize information based on that.
Documentation of Information
They are responsible for storing and recording the acquired information in the magnetic or electronic form.
Handling and Transporting Objects
A demolition expert is required to physically install, reposition, and move objects and also manipulate them.
Operation of Vehicles and Equipment
They are required to drive and navigate vehicles or mechanized automobiles like forklifts, aircraft, and cranes.
These are just to name a few. Seems like a lot of responsibilities, doesn't it?
Now the next question is what the educational qualifications you would require for this job?
A traditional college degree is not necessary to become a demolition expert. You can, of course, have additional merit if you graduate with a bachelor's degree in engineering or construction.
This might not seem much, but a person requires a lot of skills to become a demolition expert. Do you think you have what it takes?
Find it out yourself!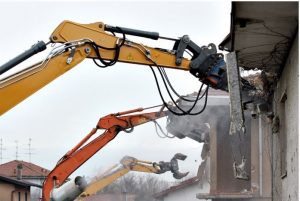 The necessary skills required to pursue this career are as follows:
Keen Observation and Monitoring Skills
You need to monitor and assess your performance and other performances, in order to make necessary improvements or corrections.
Ability to Critical Think and Analyze
You need to have sharp thinking skills and make use of your logic to analyze the weaknesses and strengths of various solutions, inferences and approaches to any problem in order to choose the best possible option for them.
Good Judgment and Decision-Making Skills
You need to be able to analyze the relative costs and benefits of any project and choose the most suitable one.
Complex Problem-Solving Skills
You should be able to identify complex problems and verify any related information in order to evaluate options and implement them.
Good Knowledge in Mathematics
You should have keen know-how regarding arithmetic, geometry, calculus and statistics and their applications.
Good Mechanical Knowledge
You should know how to operate machines and equipment and also must have knowledge about their designs and the ways to repair them.
You have seen what skills are required to work as a demolition expert, but do you think this job is suitable for you?
Take A Look at The Pros and Cons of Working In This Field:
 Pros
It is suitable for those who like practical hands-on work.
It is suitable for those who like to work outdoors.
It requires a person to work in teams and hence is suitable for those who like to work in supportive groups.
Cons
It is not suitable for those who are not willing to work for long hours as this job takes up to 40 hours per week.
Hopefully, this guide can help you as it almost covers everything that you need to know about pursuing a career as a demolition expert.