5 Important Construction Site Safety Procedures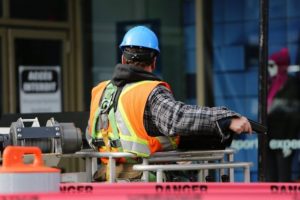 Construction site safety procedures don't just stop after employee orientation. Maintaining safety on the job site requires frequent follow ups, inspections and training to ensure that workers are aware of crucial safety protocol and remain compliant each and every day. Here are 5 important construction site safety procedures that you need to know.
Fall Protection
Employers have the duty to provide adequate fall protection for their employees. This extends to the site itself, where employers can point out any fall hazards that might exist in the facility. Safety lanyards should be put into use, preventing employees from suffering significant falls in the workplace.
In the case of fall protection, it's important that you monitor your employees and check for any problem areas in their safety procedures. If you can see improper technique early, you can easily prevent mistakes from happening.
Scaffold Safety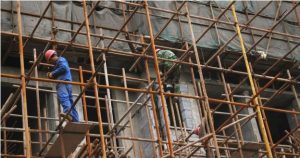 Scaffolds prevent unique hazards, such as the possibility of electrocution, falls, or injury due to falling debris. As a result, all employees must wear hard hats while working on, under, or around scaffolds. This simple piece of equipment can protect against potential impacts from all manner of falling debris.
It's just as important to check for structural imperfections in the scaffold itself. It's much better for your employees to take their time building the scaffold and prevent accidents than for them to rush the job and get hurt.
Proper Ladder Use

Improper use of ladders while on a job is a leading cause of workplace injury. This can be due to a multitude of factors, such as wrong choice of ladder, improper ladder placement, attempting to carry tools while climbing a ladder, and others. Simple training on the proper use of ladders and ladder selection will quickly fix this problem.
Another aspect of ladder use that deserves attention is proper use of the steps. If a ladder advises against going above a certain step, those guidelines should be followed by your employees.
Protective Equipment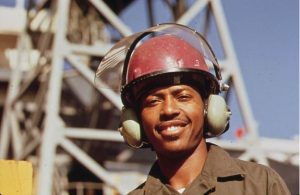 Depending on the hazards of your construction site, employers may be required to provide their workers with several options when it comes to hearing protection, eye protection, and respiratory masks that can protect employees from mold and other harmful elements. Clear procedures and guidelines must be put in place and disseminated to all of your employees.
Especially in the case of mold, dust, or toxic vapors, where contaminants can cause long term illness that may take years to fully develop, it's imperative that employees use the proper protective equipment.
When it comes to construction site safety procedures, one of the most basic has to do with the proper use of hard hats. Impact from falling debris can cause serious injury, even death.
There are plenty of technological advances when it comes to workplace safety, but something as simple as putting on a hard hat can be the difference between a fatal accident and a minor annoyance. Not only should training materials mention the importance of hard hat safety, but this should be strictly enforced as well.
Safety is Paramount 
In all aspects of the construction process, employee safety is the number one priority. It might be tempting to ignore safety and speed through a job, but this only tends to backfire in the form of workplace injury. It's much better to do the job right the first time.
There is a variety of simple actions that you can put into place to ensure complete safety for your employees. Whether it's in hard hat safety, proper use of ladders, or any other type of workplace safety, it's up to you to provide clear information and instructions and strictly enforce those procedures on a daily basis. This way, you'll have a safe workplace that's free of the possibility of any injuries.
Author Bio:
Carolyn Clarke is a freelance writer based in Los Angeles, CA. Her writing has appeared across dozens of digital platforms, with an emphasis on workplace safety. In her free time, she takes her dog running along the Malibu coastline.
Images:
https://www.pexels.com/photo/construction-worker-safety-danger-8159/
https://pixabay.com/en/scaffold-scaffolding-construction-14253/
https://commons.wikimedia.org/wiki/File:AVONDALE_SHIPYARD_WORKER_WEARS_SPECIAL_EAR_MUFFS_FOR_PROTECTION_FROM_THE_HEAVY_LEVEL_OF_INDUSTRIAL_NOISE_POLLUTION_-_NARA_-_546041.jpg