5 ways to reduce injuries in the workplace
With more than 80,000 workers suffering from work-related ill health each year in the construction sector alone, more needs to be done to avoid workplace accidents. In addition to the financial costs, such as loss of production, absence from work, and healthcare costs, the total costs of workplace injuries includes both the financial costs and valuation of human costs. Understanding and preventing risks is the first step to avoiding accidents and protecting workers. Below are 5 top tips to minimize workplace injuries.
Wear PPE
PPE is one of the most important piece of equipment to protect the user against risks. These include items such as safety helmets, gloves, eye protection, high-visibility clothing and safety footwear etc. Although PPE contributes to a safer workplace, a staggering 98% of employees have said they have seen others in their workplace not wearing the correct PPE equipment due to poor fit, lack of accessibility and discomfort.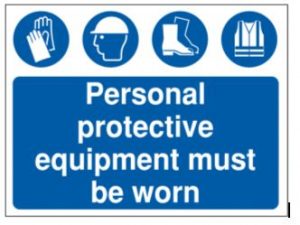 As an employer, it is your legal duty to provide a safe work environment. Under the Personal Protective Equipment at work regulations 1992, employers must take reasonable steps to ensure that the PPE provided is used properly and responsibly.
PPE should be:
Properly assessed before use to make sure it's fit for purpose
Maintained and stored properly
Provided with instructions on how to use it safely
Used correctly by employees.
Although often overlooked, workers should also receive adequate training on the correct use, fit, care and storage of their PPE.
Creating a safe workplace
Common work practices may lead to work injuries and it is always best to deal with any hazards promptly. According to the HSE, slips and falls account for 24% of workplace accidents.
This is mainly caused by preventable dangers such as slippery floor surfaces, trailing cables and poor lighting. Preventative measures is usually straightforward, so act quickly and mop up any spillages, repair broken steps and encourage staff to report maintenance faults straightaway so this can be fixed.

Creating a culture of safety
Employers have a duty to protect and tell you about health and safety issues that affect you. It is important to communicate health and safety policies to all staff. This might be by including information in training, induction packs, staff handbooks or posting it on the notice board. By creating a culture of safety, employees are educated and understand the important of health and safety at work.
Proper training of employees can also mitigate the threat of injuries. Informed, educated employees are less likely to be involved in accidents because they are aware of and informed about potential hazards.
Policies should also be reviewed at least once a year or more often to keep up to date with legislation.
Carry out a risk assessment
Prevention is the best cure. All businesses are obliged to carry out a health and safety risk assessment to identify the potential hazards in the workplace. By undertaking a risk assessment, this provides guidance to help businesses understand what they need to do to assess and control risks in the workplace and comply with health and safety law.
Risk assessments reduce accidents by formally looking at an area at work, identifying the hazards that are there, then looking at the possible accidents or injury that could take place. For example, are employees required to carry heavy items or work from height? It is important to keep a written record of your risk assessment and any steps you take to reduce the chance of accidents.
 Clear signage
Clearly marked signage in all potentially dangerous areas are required by law to inform employees of potential risks. Even if it is not required for your small business, these signs can be an invaluable tool in protecting employees and warn them of the hazards.

It is important that employers ensure that their employees are aware of and understand the meaning of safety signs and signals either seen or heard during their work, including providing training where necessary.
Article provided by Nexon Hygiene.